Our Goal
Our goal is to put you on the road to achieving healthier, younger looking skin, while avoiding plastic surgery.
Unique Approach
We are experienced in many different services and approaches to a better lifestyle.
Premium Service
We maintain a high quality of service, in a comfortable environment, with friendly, trained professionals.
Face Forward MediSpa is Brevard, North Carolina's first dedicated Medical spa. We are conveniently located at 123 East Main Street Suite 203 in the Water Oak Building in downtown. We have dedicated parking and are open from Tuesday through Saturday, with appointments available from 10am to 6pm. We also have evening appointments available if booking in advance. Our newly renovated space is modern and clean to offer both comfort and safety. Since we are a small facility, we are allowing a maximum of two clients in the office at a time. Both treatment rooms are treated with surface cleaners and UV sterilization units to ensure proper disinfection between clients. Both Dr. H and Sheila wear masks and gloves during procedures. While not always possible, clients are requested to wear masks as well when receiving treatments that can accommodate a facial mask. We look forward to meeting with you and developing a plan for your best face forward.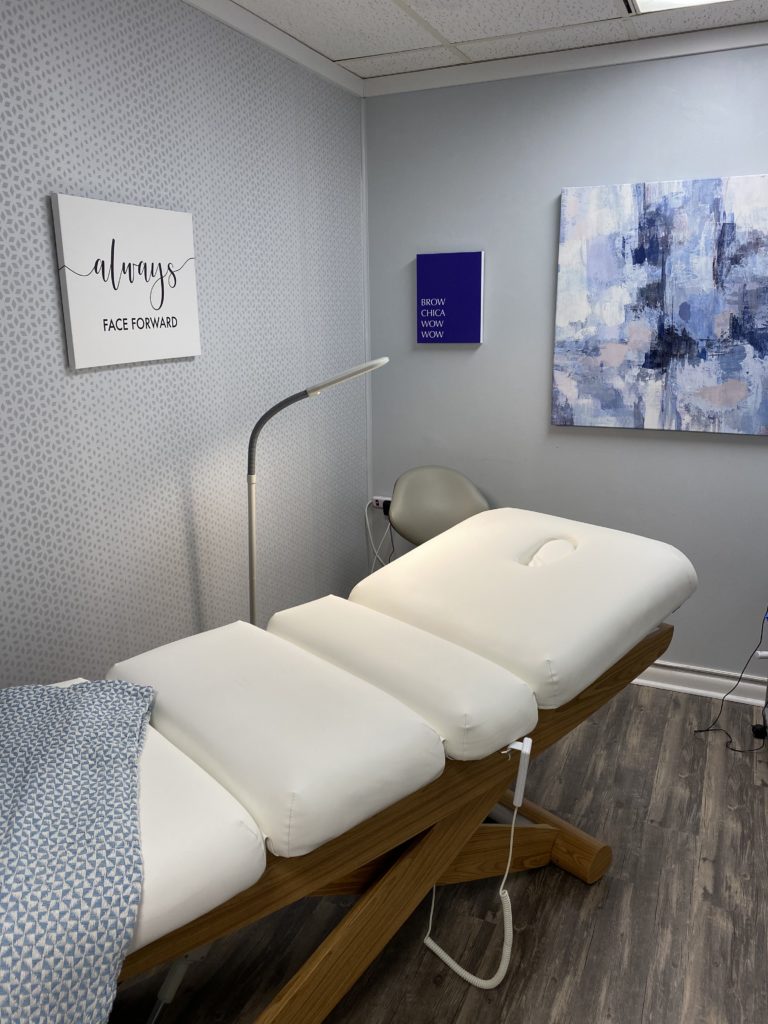 Book an appointment Today!